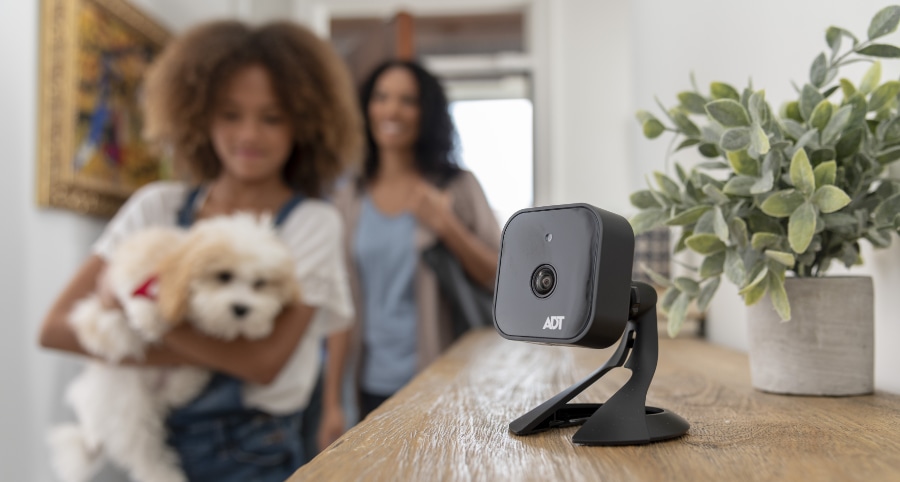 Where To Place Home Security Cameras In Beaumont?
Where are the most effective locations to place your home security cameras in Beaumont? As a general rule, you have three significant sectors of the home for video surveillance: your front door, your home's exterior, and strategic interior positions. Even though your security installer is able to advise where to start, here are some helpful tips on where to place your home security cameras at your home.
Make Sure To Safeguard Your Front Door
While you might find it unlikely that a burglar would try to casually walk in primary entrance, 34% of invasions take place near the front door. You also have package thieves among other threats to deal with. Doorbell surveillance is ideal to handle all of these possibilities with an HD, wide angle lens.
Doorbell surveillance is extra useful as you can speak with any visitors who approach and ring the bell. With the help of your security app, like ADT Control, you can answer each instance with two-direction audio and live video and look like you're home. Then if a person attempts something nefarious, you can have your video surveillance instantly record a clip and send it to your smartphone via a text notification.
Plan Ahead to Maximize Coverage With Your Exterior Cameras
Figuring out where to place home security cameras on the exterior of your home is often a difficult task. Luckily, there are a few beneficial recommendations to greatly increase the likelihood that your property is well protected.
Cameras at the corners of your Beaumont residence allow for a large viewing angle, letting you see two parts of your exterior.
Just below an eave or straight into a bit of siding or exterior trim are excellent options for security cameras as they will be partially hidden by the edge of your house.
Over your garage, as the garage door is a more enticing access point for intruders than you may know!
Over a back porch or rear door -- or any doorway that can't be seen from the street.
To make sure these locations are successful, you should always cut back any bushes or tree limbs that may block the camera's view.
Recommendations To Get The Most From Your Indoor Video Equipment
You have quite a bit more flexibility on where to place home security cameras on the interior of your residence in Beaumont. That same versatility means you have more factors to contemplate:
Beware of Sun Glare: While you'll want to be certain your windows are secure, the sunlight from a window might cause glare and affect your video recording. Point your interior camera lens away from any direct views of windows to avoid this.
Utilize Height: In the same fashion as a watchtower, a video camera installed in an elevated area will produce a wider field of vision. Try placing your cameras above bookcases or affixed to a corner or ceiling.
Choose Unreachable and Secure Locations: Your camera won't be able to protect you if it's broken. Place your security cameras in a spot where kids and your furry friends can't mess with them. You might consider mounting or a different method of attaching them to ensure they won't wobble if mistakenly jostled.
Use Plants and Decor to Your Advantage: The greatest video camera won't help you much if you've got a decorative item or plant obstructing the field of vision. On the other hand, interior decor and plant life can also serve as a means to hide your surveillance installation. Just make sure they don't impede the view!
Have Secure24 Alarm Systems Install And Place Your Home Security Cameras
For expert installation of your home security cameras and additional security components, use the experts at Secure24 Alarm Systems. We'll find the ideal plan for your whole house -- defending every square foot. Just call (409) 207-0852 or complete the following form to arrange a consultation.
Communities Served Around Beaumont By Secure24 Your Local ADT Authorized Dealer